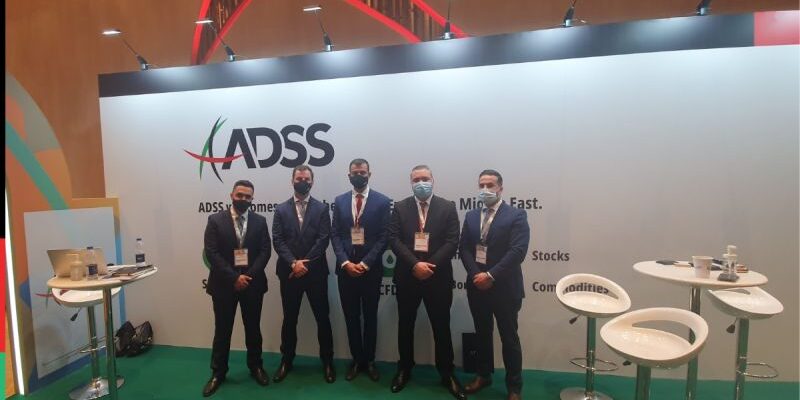 ADSS is a reputable leading MENA broker that has made significant strides – especially in the Gulf Cooperation Council (GCC) region. They provide traders with the highest quality investment opportunities and a highly rewarding trading experience. As a responsible broker, they are ultimately committed to offering traders a competitive, fair, and transparent trading environment and experience. In this ADSS review, we take an overview of the account type the broker provides, as well as its instruments and markets.
Account types
ADSS provides a few different live trading account types to traders when they register an account. It does not matter whether you are completely new to trading or a seasoned professional – ADSS is sure to have something that suits your needs.
Classic
The Classic live trading account is the lower account type tier ADSS provides. It has a minimum deposit of $100 and offers competitive market spreads. It also has a maximum leverage of 500:1 that traders can take advantage of. ADSS also provides 24/5 bespoke customer support, so if any issues arise, they can quickly resolve them as soon as possible. The customer support team also has experience in helping novice traders navigate the platform, meaning you are in safe hands. The investment firm also provides training courses to users that take the form of webinars, seminars, video tutorials and blog posts, which can help bolster one's trading skills.
Elite
This is the second type of live trading account ADSS provides. It has a minimum deposit of $100,000 and provides everything already in the Classic tier, alongside a few perks. For instance, it offers 25% lower market spreads, as well as +Elite events and a multi-base currency, which is great for traders who are trading in more than one currency. The Elite account type also offers a dedicated senior account manager that can help you manage your trades so you can take a more hands-off approach to trading.
Elite +
The Elite + tier is the highest account tier that ADSS offers to clients. It has a minimum deposit of $250,000 and has everything in both the Classic and Elite tiers, plus a few perks. It offers ultra-low market spreads, as well as a dedicated senior manager and a sales trader. This means you get extra help when trading, so you can get a second pair of eyes and make strategic data-driven decisions on which instrument should be bought or sold and at which moment.
Markets
Something that makes ADSS unique is that it provides multi-asset derivatives trading via contracts for difference (CFDs). Their CFD offerings give traders access to global financial markets, such as forex, indices, stocks, commodities, and cryptocurrencies. Traders can also get daily market updates directly in their inboxes. This allows you to keep an eye on market movements before placing any trades in their powerful intuitive trading platform.
Indices
ADSS lets traders trade indices CFDs instead of individual equities on their intuitive industry-leading trading platform. It does not matter whether you are going long or going short –you can take advantage of some of the most competitive and tightest spreads in the market. Through ADSS, you can respond to global events, capitals on volatile markets, or gain exposure to an entire sector or economy in just a few simple clicks. Some indices on offer include the FTSE, S&P 500, Dow Jones, German Dax, NASDAQ and more. The tick size stands at one point, and the maximum leverage is at 333:1. Even better – all your trades are guaranteed to be commission-free.
Forex
The brokerage firm allows users to trade forex pairs with its easy-to-use platform. When you trade forex online with ADSS, you can be sure there are no hidden fees, so you always know what you are getting into. This means you can gain access to CFD forex pairs on the largest and most liquid market in the world. Investors can trade CFDs across over 60 forex pairs at some of the best prices in the market. Forex pairs on offer include EUR/USD, GBP/USD, USD/JPY, NZD/JPY, SEK/JPY, and more. Elite+ spreads range from 0.7 to 5.9, and the maximum leverage ranges from 50:1 to 500:1. You will also be pleased to know that ADSS was voted as Best FX Platform 2021 in the Middle East at the Global Forex Awards.
Equities
ADSS' equity CFDs allow investors to trade some of the biggest names in the technology, financial, health and communication industries. Some of these include Netflix, Tesla, Apple, Meta, Boeing and more. You have the option of either going long or short on some of the world's most established businesses and major players in the GCC region. The tick size of these sharesranges from 0.01 point to one point, with the maximum leverage ranging from 4:1 to 20:1. ADSS also provides market news and analysis, allowing you to keep up with what is happening and be amongst one of the first to spot the next big opportunity.
Crypto
While cryptocurrencies are still quite new, they are already making waves. As such, ADSS allows you to get involved and use CFDs to trade some of the world's leading cryptocurrencies – such as Bitcoin, Ethereum, and Litecoin, to name a few. Through ADSS, you can access competitive spreads, educational and research tools, as well as a dedicated account manager. The tick size of crypto is one point, the tick value is 1 USD, and the maximum leverage ranges from 2:1 to 4:1.
Commodities
Commodity traders are in luck – ADSS also offers them too. These include natural gas, coffee, and precious metals. There are 0% commissions on your trades, and you can choose from CFDs on spot commodities, futures, and commodity-linked exchange-traded funds (ETFs). Commodities are traded per whole tick movement, which makes it an easier way to trade compared to using commodity futures. The tick size of a commodity is one point, and the maximum leverage ranges from 20:1 to 200:1.