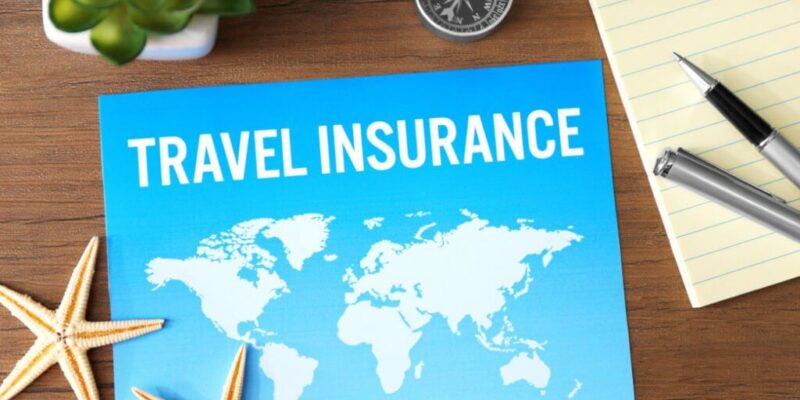 Travelling comes with as many risks as there are enjoyable moments to be had. When you leave for a long-awaited journey outside of India, an international travel insurance plan will protect you against a variety of travel dangers. It greatly improves your travel experience and also provides financial security in case of unexpected illness, flight delays, or property damage.
The procedure of purchasing travel insurance from India should be well thought out. You can now compare travel insurance plans online based on a few different criteria, which will help you choose the best choice for your unique travel requirements.
Guidelines for online travel insurance comparison
This article's discussion of several variables will make comparing travel insurance in India easier and ensure your financial security while travelling overseas.
Maximum coverage
Comparing travel insurance policies should start with a look at the benefits of the policies. Examine the medical costs that your travel insurance plan will cover and make sure the quantity of coverage is enough to satisfy your demands. You would probably agree that healthcare is rather expensive in many industrialised nations, such as the USA, especially for visitors from other countries. Comparing will enable you to choose an economical coverage.
Type of travel insurance plans
When you are travelling with your parents and children, choose a travel insurance plan that will protect you as much as possible. Online travel insurance retailers offer customised travel insurance policies.
For instance, a student preparing to attend a university abroad may choose to purchase a student's travel insurance coverage. The policy offers the best coverage in which you can make a travel claim for medical and non-medical costs incurred.
Destination
There are various travel dangers associated with each destination. As a result, you require a personalised foreign travel insurance plan that will provide sufficient coverage and financial protection in the event that you encounter any medical or non-medical emergencies while travelling there. For instance, get a Schengen Insurance Plan if you want to travel to any of the 26 Schengen nations.
Medical benefits
A travel insurance policy's advantages may not be the same as those offered by another policy. Consequently, a comprehensive examination and comparison can help you determine which travel insurance plan is the finest. In general, foreign travel insurance should provide coverage for any emergency hospitalisation or medical care, including daily expenses, inpatient and outpatient care, and aid with medical evacuation in an emergency. If you have a medical condition that is life-threatening, you should choose a travel insurance policy that covers pre-existing diseases when you make a travel claim for such diseases. *
Adventure sports coverage:
Travel insurance plans do not automatically provide coverage for participation in risky activities like adventure sports. However, you can add an adventure sports benefit as a bonus at a higher cost. If you want to engage in adventurous activities, it will be helpful and will keep you safe if something goes wrong despite the safety precautions you have taken. *
Sub-limits and deductibles
Recognise the deductibles and sub-limits that are offered by your travel insurance from India. A deductible is the sum of money you are required to pay before your insurance policy begins to pay for your expenses. That includes expenses incurred for treatment of pre-existing conditions that become life-threatening, inpatient care, room rental, ICU fees, outpatient care, etc. *
Premium amount
The premium is determined by a number of variables, including the length of the trip, the age of the traveller, the type of coverage, the location of the trip, etc. Select a travel insurance plan that offers you the most protection for your trip risks at the most affordable price. *
* Standard T&C Apply
Insurance is the subject matter of solicitation. For more details on benefits, exclusions, limitations, terms, and conditions, please read the sales brochure/policy wording carefully before concluding a sale.